Visit The Graduate School at HBU
Whether you plan to attend graduate school to advance your career or make a career change, we invite you to explore your options at HBU by attending one of our upcoming events. Our online and on-campus events are designed to fit your busy schedule.
Upcoming Events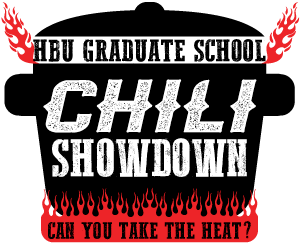 3rd Annual Chili Showdown
Thursday, November 15th
5:00 pm – 7:00 pm
Brown Quadrangle at HBU
7502 Fondren Rd. Houston, TX 77074
It's BACK! Join the HBU Graduate School for some good fun and great food as we spice up the fall semester with our 3rd annual Chili Showdown! HBU faculty and staff will compete for the title of Chili Master, and there will be fun, games, and fellowship for the whole family! This event is free to attend!