Missions
Missions allow students to develop a deeper understanding of God's love for all people's of the world.  The nature of these experiences–interaction with other cultures, reflection, discussion, and service — produce a teachable arena where a student's ideology and understanding of scripture come face to face with the world.  In that place the compassion of Jesus can be learned; the Kingdom of God can be recognized; and a lifestyle of mission and servant hood can be developed.
See below for a description of all 2015 Missions Learning Opportunities. Application can be picked up in the Spiritual Life Department located on the 2nd floor of the Baugh Center.
2015 Missions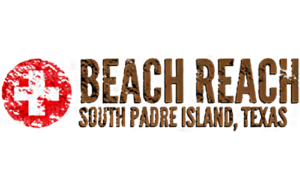 Beach Reach
South Padre Island, TX
March 14-20, 2015
Deadline: 11/7/2014
Cost: $450
Share the Gospel of Jesus Christ, through creative ministries, to thousands of college students that go to South Padre Island for Spring Break.
Learn how to share your faith story with others. All of the following ministries are used throughout the week to create opportunities for sharing:
Free Rides… Each evening, Sun-Thur 8 p.m.-6 a.m., "Beach Reachers" give free van rides on the island.
Free Breakfast… Each morning we feed pancakes to hungry college students
Prayer & Worship… Each evening students gather for prayer, worship and sharing
Midnight Breakfast… Each evening at midnight a breakfast will be available for beach goers
Interact, serve, and worship alongside hundreds of other Christian students who have come to South Padre for the same purpose.
Living Water International
Rivas, Nicaragua
March 15-21, 2015
Deadline: 11/7/2014
Cost: $1,900
The Hygiene team will instruct the women in the care and hygiene of their children and their households.
The water well team will provide the labor to drill a fresh water well for a community near Rivas. They will be led by a team leader from Living Water International (www.water.cc).
The family team will lead VBS for the children of the village in which the well will be located. They also will teach personal hygiene practices to the children.
You may also give towards the $5,000 we must raise to drill the well.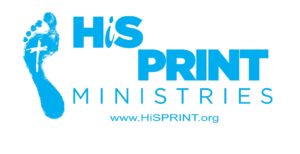 HiS Print
Croatia
Late June-Early July
Deadline: 1/30/2015
Cost: Approx. $2,200 depending on length of stay
Construction of HIS HOUSE that HiS PRINT can use throughout the year
Host tournaments and games with baseball and football teams surrounded by conferences and meetings to share Jesus' love
Visit orphanages and nursing homes to share the love of Jesus
Host a July 4th Texas Carnival to reach out to the city
Contact David Moss, dmoss@hbu.edu
International Ministry
When we can't visit the world, God brings the world to us. This is a wonderful ministry in which we learn from other cultures and share our culture through the love of Christ. Activities are planned campus-wide and everyone is encouraged and welcome to attend.