Moody Library
New Research Paper Support Page!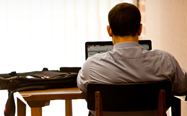 The library has created a new research paper help guide to walk you methodically through the development of your assignment. There is even a section for faculty and how they use these modules in Blackboard. The optimal word is research. You can dive into whatever section you need day or night, on or off-campus. This guide is divided into seven sections and includes 68 brief videos and tutorials designed by librarians to guide your thinking and approaches to your research.  Don't forget about the writing services  available from HBU's outstanding Academic Success Center to blend your research into a well-written project. Their writing services are offered both in person and online (call 281-649-3226 for more). The librarians and the ASC have the resources and skills to help your do your best!
---
Added: 20181012
Know Your Resources:
American Antiquarian Society (History)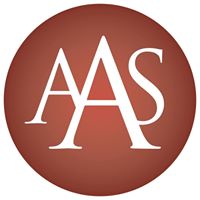 The AAS Historical Periodicals Collection presents primary source materials from over 7500 titles and is broken into five parts. This collection is surprisingly interdisciplinary and reach into every facet of American life, including science, literature and criticism, medicine, agriculture, entertainment, women's fashion, family life, politics, and religion!
Section 1: 1621-1820 covers early colonial imports to titles published on American soil during the Revolution and early republic.
Section 2: 1820-1837 covers the Jacksonian Democracy era in history.
Section 3: 1838-1852 reveals a rapidly growing young nation, where industrialization, the railroads, regional political differences, and life on the western frontier were daily realities.
Section 4: 1853-1865. While the Civil War is a focal point of the collection, we also find a diverse record of the continuance of daily life for many Americans—both leading up to and during the war. News from the battlefront can be found.
Section 5: 1866-1877 reflects a nation that persevered through a most difficult set of circumstances: a bloody civil war that claimed hundreds of thousands of lives; the incorporation of the recently-freed African Americans into American life; a population that rapidly expanded into the Western territories.
---
Last updated: 20181012
Did you know…

that you can text the library a question via your phone? Send questions to 518-633-4687!
that HBU Answers has over 800 questions about a wide-range of HBU issues (not just library-related)? It works great on cell phones!
that Moody Library is named for William L. Moody of Galveston? The foundation named for him is behind Moody Gardens. No, neither the library nor Mr. Moody have any connection with Dwight L. Moody!
that faculty can create reading lists including database articles and E-books for their courses quite easily using Curriculum Builder from inside Blackboard? Faculty can visit the brief tutorial to see how easy it is!
that the library subscribes to the print version of the Wall Street Journal for business to check stock details? It is located at the Circulation Desk but you will need to leave your ID to use.