Welcome Days 2017
We have been preparing for your arrival and are very excited that you have made the decision to join the HBU family. Welcome Days will enhance your transition to college life as smooth as possible by learning about traditions, making new friends, and having fun.
Welcome Days 2017




"Welcome to the Pack"




August 24th-27th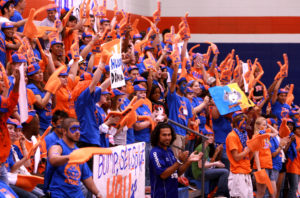 Welcome Days is a four-day extended orientation program that takes place all around campus. Welcome Days is led by HBU students who are passionate about making the first year at HBU a success for the freshmen and transfers. Every Pack Leader has valuable personal experience, so they can offer advice about classes, fun things to do in Houston, and anything else you need as you begin your journey as a Husky!
Register for Welcome Days!
REGISTRATION STILL OPEN!!!!
Students already admitted to HBU can register to attend Welcome Days by following these instructions:
Login to HuskyNet using your student ID (H Number) and password.
Click on the Personal Information tab and select Welcome Days 2017 Registration link.
Fill out the registration form!
Registration confirmation and reminders regarding Welcome Days  will be sent to you via your HBU email address.  To ensure you receive all notices, please make sure you have logged in and check your email on a regular basis.
*Once you complete and submit your registration you cannot make changes.  To have changes made to your registration, please email Mon'Sher Spencer.
Welcome Days Schedule 2017
Printable version available to the right!
Welcome to the Pack!

Thursday – August 24, 2017

2:30-3:30 Welcome Days Check-In, McNair Hall

3:45-4:15 Residential Session, Dunham Theater

Commuter Session, Belin Chapel

4:30-5:00 Meet Your Pack, McNair Hall

5:00-6:15 Welcome Dinner, Brown Courtyard *Parents & Family Welcomed!

6:30-8:00 Opening Session & Beanie Ceremony, Dunham Theater *Parents & Family Welcomed!

8:00-8:30 "Pack-It-In" Session I

8:30-9:45 In It to Win It Game Show, Belin Chapel

10:00-11:00 Optional Activities/Free Time

Friday – August 25, 2017

8:30-9:30 Breakfast,
Residential Students, Baugh
Commuter Students, Collegium

8:00-9:30 *Special Breakfast for Nursing Majors, Cullen Parlor

10:00-11:00 Opening Session, Dunham Theater

11:00-12:00 "Pack-It-In" Session II

12:15-1:15 Lunch, Baugh & McNair

1:15-2:15 Free Time: Change for Wild-N'-Crazy

2:15-3:45 Wild-N-Crazy Games

3:45-5:30 Free Time: Clean Up From Welcome Days

5:30-6:30 Dinner, Baugh & McNair

6:45-7:45 Husky Howl, Dunham Theater

7:45-9:00 Ice Cream Social, Holcombe Mall

Saturday – August 26, 2017

8:30-9:30 Breakfast
Residential Students, Baugh
Commuter Students, Collegium

10:15-11:15 Service Opportunity

11:30-12:30 Church Fair, MDA Student Center

12:30-1:15 Lunch, McNair & Baugh

1:30-2:15 "Pack-It-In" Session III

2:15-3:00 Student Success Session, Dunham Theater

3:30-5:00 Traditions Showcase, Dunham Theater

5:30-6:30 Dinner, McNair & Baugh

6:30-7:00 "Pack-It-In" Session IV

7:00- 9:00 Pack the House- Volleyball Game, Sharp Gym

9:00-10:00 Husky Bingo, McNair Hall

Sunday – August 27, 2017

9:00-10:00 Worship Service, Dunham Theater *Parents & Family Welcomed!

10:00-10:30 Torch Passing Ceremony, Holcombe Mall *Parents & Family Welcomed!

10:30-11:00 Final Pack "Good-byes"