Houston Theological Seminary
Houston Baptist University is pleased to announce its new Master of Divinity program offered through Houston Theological Seminary. This innovative program will give you the opportunity to study with leading scholars in biblical and theological studies and with practicing clergy with years of successful ministry experience.
Master of Divinity (MDiv)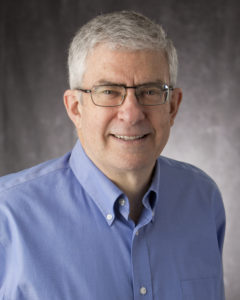 The Houston Theological Seminary offers the Master of Divinity (MDiv) as an integrated approach to Christian theological graduate education designed to prepare students for enhanced ministry in their churches. Accordingly, the degree program is highly focused on personal formation and practical experience in ministry settings in addition to more traditional classes in order to prepare you for serving in a church or parachurch ministry.
We value and draw from our Baptist heritage, but our faculty and students represent a range of evangelical traditions and denominations. Thus, we welcome anyone who would wish to study with us.
As a preparation for vocational ministry, our MDiv classes focus on giving you the core skills needed to understand and apply the Bible in your particular cultural context. So, whether your specific classes focus on biblical, systematic, or practical theology, our goal is to help you integrate these so that your ministry is holistically faithful to God's Word and relevant to our culture.
Our 72-hour program is built upon study in core areas (Practical Theology, Biblical Studies, and Systematic Theology), but you have a large amount of electives within each of these areas, as well as further general electives, which can be in one of the areas above or in our other MA program areas: Biblical Languages, Apologetics, and Philosophy.
Master of Arts in Christian Leadership (MACL)
Contact us
Houston Theological Seminary
School of Christian Thought
Houston Baptist University
7502 Fondren Road
Houston TX 77074-3298
SCTdean@hbu.edu
(281) 649-3383
The Master of Arts in Christian Leadership (MACL) is offered as a graduate program designed to prepare students for ministry, both lay and vocational, in their churches. Building upon the core elements of biblical and theological knowledge, the program focuses on developing your skills for serving as a leader in Christian ministry, in whatever setting God leads you. Drawing from our specific focus on the Bible, graduates of the MACL program at HBU can responsibly apply biblical truths to contemporary ministry settings.
Our 36-hour MACL program is built upon a 15-hour core in Bible and Theology. Students will then take 12 hours of electives focused on Practical Theology (i.e., ministry classes). A particularly important aspect of the program is the opportunity to be discipled through the Spiritual Formation and Internship programs. For the remaining 9 hours, you have the flexibility to choose from our offering of classes in our traditional areas of Biblical Studies, Theology and Practical Ministry, or in our other MA program areas: Biblical Languages, Apologetics, Classics and Philosophy.
Advantages and Opportunities
Our Master of Divinity (MDiv) degree program is shorter than most to make it easier and more cost effective for students, and we have filled the degree plan with electives to allow you to choose the classes that most interest you. We offer the majority of our classes in the evening, in classes that meet one night per week, so you can easily wrap your studies around your work commitments.
However, the idea and practice of discipleship drives the heart of the program. As many have noted before, faith is caught not just taught, and this principle drives our MDiv and MACL. These are the aspects of our program that highlight this discipleship focus:
Spiritual Formation
Discipleship begins with your personal relationship with God and his body, the Church. In the first four semesters of the program, students will share life with faculty and other students while focusing on the classical spiritual disciplines of prayer, Bible study, community, etc. These courses are designed so that students will have a holistic spirituality that will inform and ground their ministry.
Internship and Ministry Formation
Discipleship is not just learning about ministry; it happens most fully when you can practice the skill and lead others in it. Many master's programs functionally disciple students in becoming an academic rather than preparing students for ministry. This is clear in the program structure because most of the classes are in academic subjects and the internship is put at the very end. Our intention is that you don't lose your focus on the church, so we have a large number of ministry classes in the program and you work in an internship throughout the program. This way, you are constantly connecting what goes on in the classroom with real ministry experience.
Small, Seminar-Focused Classes
Discipleship is built upon personal relationships. To foster these relationships, we cap our class sizes, so our average class has 10 to 15 students. This allows students to really get to know one another and their professors. At the same time, we focus on integrating a seminar-style of education in these classes. We don't simply lecture; rather, we assign interesting reading and hold discussions that train you to think for yourself rather than being spoon-fed knowledge. When you leave the program, you can then be confident in your own critical thinking skills as you study the Bible and train others to be disciples of Jesus.
Applying, Costs, Scholarships, and Financing
Learn more information about applying to HBU's graduate programs.
The Admissions Coordinator for the Houston Theological Seminary is Gairet Snow.
To find the costs of the program, see the current year Graduate Tuition and Fees for the MDiv and MACL programs. Note: It is the same as the MATS tuition.
Important Deadlines: Your application file must be completed and Scholarship Application must be submitted by these dates to be considered for scholarships: Summer: April 1, Fall: July 1, Spring: November 1.
Students may take out loans to help finance the cost of their graduate education. To be eligible for federal loans, students must take at least 5 hours for a fall or spring semester or 4 hours in the summer.
There are a variety of ways to engage the Department of Theology: we're on Facebook, we have a community blog, we offer an annual Theology Conference, and we have regular lectures by preeminent scholars as part of the A.O. Collins Lecture Series.
Second Baptist Campus, Woodway and West*
In conjunction with Second Baptist Church Houston, Houston Theological Seminary will be offering classes at Second Baptist campuses. Enroll in a degree program or just survey classes to broaden your knowledge and ability to serve.
Through HTS, students take classes for graduate-level credit toward a Master of Divinity (MDiv) or a Master of Arts in Christian Leadership (MACL) degree. Dr. Ben Young will be serving as a liaison between HBU and Second Baptist Church, and will also be involved in the teaching of classes along with other church leaders.
*pending SACSCOC approval
Fall 2018 Schedule
CHRI 6315 Christian Scriptures III, Tuesdays, 6:30 p.m. to 9 p.m., Craig Evans (Starting August 28)
In this course, Dr. Craig Evans continues the study of Old Testament background and interpretation. The areas of study are the major and minor prophets. The study will involve specific literature as well as historical, theological, sociological, canonical and critical issues of the biblical text.
Dr. Evans is an internationally recognized scholar whose primary teaching focus is New Testament and background to the New Testament.
(Available to Surveyors at the Woodway and West Campuses)
CHRI 6330 Four Views of Sanctification, Wednesdays, 6:30 p.m. to 9 p.m.,  Ben Young (Starting August 29)
In this course, gifted pastor and writer Dr. Ben Young will study four popular views of sanctification: Wesleyan view, Keswick view, Pentecostal view and the Augustinian view. This course will look at this important doctrine of the Holy Spirit and ask probing questions: What is the process of sanctification or holiness? Is the work of sanctification God's work or ours? How much of each? When does it occur? Who are the leaders and denominations of these viewpoints?
(Available to Surveyors at the Woodway Campus only)
APOL 5181 Special Topics: Apologetic Arguments and Objections, October 22-26, 3:30 p.m. to 6 p.m., William Lane Craig **
This class will engage themes involved in the intelligibility and coherence of Christianity. Topics discussed may include the existence of God, the problem of evil, and the exclusivity of the claims of Jesus.
Dr. Craig is one of America's leading apologists. He is the author or editor of more than 40 books, and is a frequent debater who is known for his well-reasoned and extensively researched defense of Christianity. Dr. Craig has a passion for educating the next generation of Christian scholars. In this class, Dr. Craig will be introducing the topic of apologetics. For surveyors, we recommend you purchase and begin reading Dr. Craig's book, "On Guard," while graduate students should purchase his book, "Reasonable Faith." Join us for this inspiring week of teaching.
(Available to Surveyors at the Woodway Campus only)
Surveyors
A surveyor is someone who is taking a course in a not-for-credit capacity, simply for one's own enjoyment and personal development. Please note that any courses taken as a surveyor will not count for credit in the future either.
The cost to take a class as a surveyor is $180 if registered before the classes start. It is $200 after that.
**The cost for William Lane Craig's class is $60 if registered before the class starts, and $80 after that.