Dunham Bible Museum

The Dunham Bible Museum, with its extensive collection of rare Bibles, is dedicated to telling the story of the most important book in the world. On public display are:
ancient manuscripts
decoratively illuminated medieval Scriptures
examples of the earliest printed Bibles
the earliest Bibles in English
the earliest Bibles printed in America
Bible translations from across the centuries and around the world.
The Museum's creative exhibits awaken and enhance an appreciation of the history, preservation, and influence of the one Book most influential in individual lives and in the culture of civilizations.
The Dunham Bible Museum is privileged to be a Refo500 Partner, commemorating the 500 year legacy of the Reformation.
Notice of holiday hours:
The Dunham Bible Museum will be closed for the Thanksgiving holidays Saturday, November 17 and from 1pm Wednesday, November 21 through Sunday, November25.  The Museum will re-open Monday, November 26.  The Museum will be closed for the Christmas and New Year holiday from December 19 through January 1, re-opening January 2, 2019!
SPECIAL EXHIBITS and EVENTS
at the Dunham Bible Museum:
Women an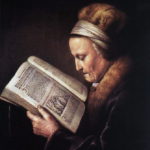 d the Bible, a special exhibit through January 31, 2019.  Women were an integral part of the early narrative of Scripture as well as Jesus's life and ministry.  Throughout the history of the church women have read and studied the Scripture and shared its truths with others through numerous ways – as scribes, translators, missionaries, queens, mothers, and teachers.  This exhibit explores some of these aspects of "Women and the Bible."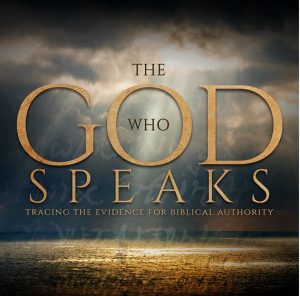 The God Who Speaks – Tuesday, October 30, 2018, 7 pm in the Dunham Theater, Morris Cultural Arts Center,  Houston Baptist University.
The documentary film The God Who Speaks traces the evidence of the Bible's authority through interviews with some of the most respected apologists, scholars, and pastors in the evangelical world.  Answering common objections to biblical reliability and the Bible's formation, the film challenges Christians to live as if God truly does speak through the Bible.  The trailer for the film can be seen here.                                              There will be a time for Q & A after the film, and the Dunham Bible Museum will be open before and after the film's showing.


Follow the Dunham Museum on Facebook!