Dunham Bible Museum

The Dunham Bible Museum, with its extensive collection of rare Bibles, is dedicated to telling the story of the most important book in the world. On public display are:
ancient manuscripts
decoratively illuminated medieval Scriptures
examples of the earliest printed Bibles
the earliest Bibles in English
the earliest Bibles printed in America
Bible translations from across the centuries and around the world.
The Museum's creative exhibits awaken and enhance an appreciation of the history, preservation, and influence of the one Book most influential in individual lives and in the culture of civilizations.
The Dunham Bible Museum is privileged to be a Refo500 Partner, commemorating the 500 year legacy of the Reformation.
SPECIAL EXHIBITS and EVENTS
at the Dunham Bible Museum:
Women an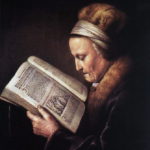 d the Bible, a special exhibit February 1 – December 14, 2018.  Women were an integral part of the early narrative of Scripture as well as Jesus's life and ministry.  Throughout the history of the church women have read and studied the Scripture and shared its truths with others through numerous ways – as scribes, translators, missionaries, queens, mothers, and teachers.  This exhibit explores some of these aspects of "Women and the Bible."


Follow the Dunham Museum on Facebook!