Center for Christianity in Business Networking Event
The HBU Archie W. Dunham College of Business and the Center for Christianity in Business invite all business professionals to our next CCB Networking Luncheon…
Friday, September 28, 2018

, 

12-2 p.m.
McNair Hall and Belin Chapel in the Morris Cultural Arts Center on the campus of Houston Baptist University
Managing Non-Profit Organizations: A Faith Leadership Perspective
A panel discussion featuring:
Pierce Bush, CEO of Big Brothers, Big Sisters
Michael Mantel, CEO of Living Water International
Linda McCarty, CEO of Faith in Practice
Hank Rush, CEO of Star of Hope Mission (Houston)
Jonathan Wiles, Executive Vice President, Living Water International (moderator)
---
About the panelists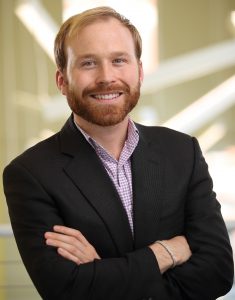 Pierce Bush is CEO of Big Brothers Big Sisters Lone Star, the largest BBBS agency in the country that includes Houston, Dallas/Fort Worth, and West Central Texas. Under his leadership, the agency launched the new strategic plan Vision 2×22 that will guide the agency in doubling its reach by 2022, with an increased focused on meeting the needs of local communities served and allowing the agency to effectively reach more children with life-changing mentor relationships. Through Pierce's leadership, BBBS completed construction and fundraising on a new $8 million headquarters near downtown Houston. Pierce started his journey with BBBS as a volunteer mentor and, believing that BBBS embodies the American spirit of volunteerism and service to others, Pierce left his career in private equity to join the staff full-time in October of 2012. Pierce became CEO of Lone Star in August 2015 with the vision to build on its recent success and impact more children across the state. He is a member of the United Way Young Leaders giving circle, the Board of Directors for the Promising Youth Alliance, and a past board member for the KIPP Young Professionals, the Memorial Park Conservancy, and the Houston Center for Literacy. Together with his Little Brother Jaylyn, Pierce enjoys attending church at Ecclesia, playing baseball, riding bikes, and volunteering in the community. Pierce earned a BA in American Studies from the University of Texas in Austin.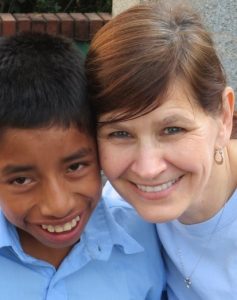 Rev. Linda L. McCarty serves as president and CEO of Faith In Practice, a national ecumenical Christian not-for-profit that sends volunteer medical teams to Guatemala. Each year more than 1,200 U.S. and 900 Guatemalan volunteers provide medical, surgical, and dental care to the poor of Guatemala through Faith In Practice. Faith In Practice teams serve more than 30,000 people on an annual basis, emphasizing continuity of care within the context of short-term medical mission. In this time, Faith In Practice has continued to grow, deepening relationships in Guatemala and developing a more integrated structure. For the past 13 years, Faith In Practice has received a four-star rating from Charity Navigator, placing it in the top 1% of charities rated for fiscal responsibility. Rev. McCarty is an ordained minister in the Presbyterian Church (USA) and an attorney, with degrees from the University of Chicago Divinity School and DePaul University College of Law. She is motivated by a strong sense of call, recognizing that even as we seek to bring healing to others, we ourselves are healed.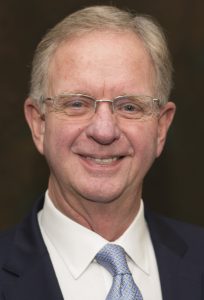 Hank Rush is the President and CEO of Star of Hope Mission and has served in this role since the fall of 2008. Under his leadership Star of Hope has grown in its capacity to serve Houston's homeless and near homeless population through its Vision 2020 plan. Star of Hope is dedicated to meeting the needs of homeless men, women and their children by providing structural programs which focus on spiritual growth, education, employment, life management and recovery from substance abuse. As president of Houston's 111-year old and largest mission serving Houston's homeless population, Mr. Rush recently oversaw a $54 million capital campaign, the city's largest ever campaign for a human services organization, to build Star of Hope's Cornerstone Community transformational campus, home to Star of Hope's Women and Family Development Center which provides homeless women and families with both emergency help and longer-term recovery and educational programs in one location just as it does at its Men's Development Center. Through all its programs in 2017, Star of Hope served 6,522 homeless men, women and children, 965 individuals dedicated their lives to following Jesus Christ, and 5,892 rededicated their lives to Christ. Prior to joining Star of Hope Mission, Mr. Rush served in senior executive roles in three Fortune 500 companies and built two start-up organizations in his 30+ year career in Houston, including as CEO or Chairman of the Board of three organizations over a 20-year span, ranging from information technology development and outsourcing, to construction, to real estate information services.