HVA Announcements
March 7, 2017
JOB OPPORTUNITIES AT GROJEAN & ASSOCIATES
We are honored to have Abraham (Abe) Negron as one of our Husky Brothers and he has informed us that his company is aggressively seeking Veterans for employment opportunities. They have current openings and are seeking service members, Veterans, and spouses. Please visit http://www.grojean-associates.com/veteranworkforce/ and look at the opportunities. You can contact Abe via phone at 832-540-9192 or email at afnegronpr@gmail.com. If for any reason you are unable to reach him please reach out to us at hva@hbu.edu for more information.
January 20, 2017
New Semester, New Officers
HVA Officer Nominations and Elections
The HVA is looking to hold nominations and elections for Officer Positions. Nominations will be open until the end of January with elections happening the first week of February. All officer positions are open for nominations up to and including President of the HVA. Chris Maust will be stepping down as President to allow for the new group of officers to come in.
Please fill out a Membership Application Form
January 20, 2017
Study/Office Space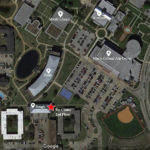 On top of having plenty of open common space to study or meet up, we are now able to offer veterans and military affiliated students open office space in the Veterans Success Center. These rooms are perfect for studying individually or as a group.
Simply email hva@hbu.edu with the date and time that you would like to use the space and we will confirm whether or not it is available.
December 5, 2016
Finals Week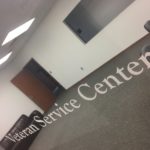 Finals are fast approaching us and we would like to invite you to our Veteran Center for a quite place to study.
December 5, 2016
Paid Work Study Positions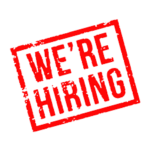 We are happy to announce that we have few paid positions that we will be offering starting the spring semester. If interested, please fill out a membership form and contact us for more details. If you enjoy helping others veterans succeed, we would love for you to join our team. Contact Us
November 28, 2016
HBU Named 2017 Military Friendly School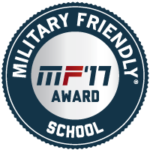 We are pleased to announce that HBU has earned the 2017 Military Friendly® School designation by Victory Media. HVA is committed to providing all those who has served with the best resources that we possible can. Our work is not done though. We have many plans to expand and help more HBU veterans in any way they need help. If you ever need assistance, please do not hesitate to contact us.
"The presence of veterans on our campus has been a huge plus. They bring the discipline, the energy, and the overall commitment to excellence that they have demonstrated by their service for our country. They represent so many of the attributes and virtues that can make a college campus great," said Dr. Robert Sloan, president of HBU.
November 17, 2016
Houston Student Veteran Day (November 9th)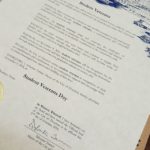 On November 9, 2016, the Student Veterans of America chapter of the University of Houston received a visit from a representative of the city of Houston who delivered the proclamation that was signed by Mayor Sylvester Turner naming November 9 as student veterans day in Houston.
The Husky Veterans Association joins all of the Student Veterans of America chapters here in Houston in celebrating this milestone event. We look forward to celebrating the second annual student veterans day in Houston next year!
Dawgs Up, Go Coogs!
 
November 10, 2016
Veterans Day Freebies
Thank you for your service! Many restaurants and businesses would also like to show their thanks and gratitude to veterans on this day. If you are active, reserve, retired, or a veteran, you can enjoy theses great freebies. You should keep in mind that some form of ID or proof is required. The freebies range from free meals, car washes, hair cuts, electronics, and other goods and services. There are tons of different websites that you can browse to see what is offered in our location. We have compiled a few for you to look through. Have a great Veterans Day and let us be the first to Thank You For Your Service!
military.com
themilitarywallet.com
militarybenefits.info
ABC 13 Local Deals
Dell Computers 10% Off Everyday, 15% off Veterans Day
Free Car Wash
Great Clips and Sports Clips is offering free haircuts on Veterans Day
Home Depot and Lowe's Offers 10% off everyday for veterans
November 1, 2016
We are glad to announce that HBU Football has decided to honor all veterans that served on active duty during the November 12th home game vs. SFA. Coach Shealy has asked for veterans that served on active duty to be "Honorary Captains" for the SFA game. This means that those who reply will be given a Husky Veterans Association T-Shirt purchase by the football team and be asked to participate in the coin toss before the game. The NCAA limits the number of participants to meet at midfield but the "Honorary Captains" will walk out with the game captains and proceed all the way to the hash marks just shy of midfield. Following the coin toss the announcer will recognize the veterans on the field and all veterans in attendance of the game. These veterans will then be able to remain on the sideline for the entirety of the game, or take a seat in the stands if they so choose. Please RSVP @ hva@hbu.edu no later than Tuesday, November 8th, with your shirt size and any tickets for your guests should you have any.
November 1, 2016
Veteran Service Center – Open Now
The Veteran Service Center is now open every M/W/F from 9am – 4pm. Chris, HVA President, will be present and ready to assist our members, veterans, and dependents with any issues that may come up. Also membership applications for the Husky Veterans Association will be available for those who choose. We have desks and chairs readily available for use so that veterans can have their own space to study, read, or just hang out with fellow service members. If you have any questions please don't hesitate to stop by. The office is located on the East end of the 2nd floor of the Baugh facility, where Spiritual Life used to be.
October 27, 2016
Scholarships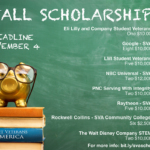 Running out of benefits? Need more time and money to finish your program? The Student Veterans of America are hosting multiple scholarships from many different companies. Deadline is November 4th, so be sure to act fast. There are an available 31 scholarships ranging from $2,500-$12,000 put on by 8 different companies. This is available to student veterans only. *Remember* All benefits of the Post 9/11 GI Bill will be suspended until the scholarship is fully used. If you plan on taking a 12 credit semester, this may not effect you, but please check with finance first.
Where: Scholarship links
Deadline: November 4, 2016
October 26, 2016
Please keep an eye on your email for the Official HVA Newsletter!
We plan on making a lot of changes in the near future, changes in our new website, implementing a reliable email systems, and finishing up the Veteran Success Center. We will keep you updated of these changes through email and this site.
October 24, 2016
VETERAN SUCCESS CENTER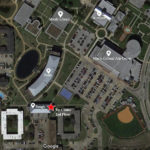 Access to the Veteran Success Center on campus is official.  We look forward to meeting each and every one of you there. The office is located on the East end of the 2nd floor of the Baugh facility, where Spiritual Life used to be. Beginning next week our representatives will be available in our new space from 9am-4pm M/W/F, excluding lunch; if you need me during that time, please don't hesitate to email me or call at 281-979-4477. One of our goals is to come together and voice our issues and plans together. This location will give us the opportunity to do so.
Whether you want to be an active member of the Husky Veterans Association or not, you will greatly benefit by being included in our organization. Our number one goal is to improve veteran services on campus for each and every one of us. When we hear from numerous veterans on campus that they are unaware of all the benefits they could be receiving, it becomes even more clear that we need a service in place to help veteran students maximize every aspect of benefits they have available. Please allow us the honor of working with you to create a better HBU experience.
October 20, 2016
Officer Nominations
We here at HVA are very concerned for the organizations ability to sustain itself next semester. Chris Maust, President, and many other officers will be graduating in December and we need to start thinking about nominating and electing officers immediately. These officers will be charged with continuing the efforts to grow our organization and act as liaisons around campus for our veteran and dependent presence. These officers are going to be entrusted with interfacing with HBU Staff to coordinate efforts and initiatives that will enhance the experience here at HBU for our community.