Letter from the Provost
Welcome to Houston Baptist University!  I'm glad you have decided to join us for the 2017-2018 academic year.  Our mission is to "provide a learning experience that instills in students a passion for academic, spiritual, and professional excellence as a result of our central confession, 'Jesus Christ is Lord'."  In Colossians, Paul writes that all things were created by Christ and for Him.  In our student activities, classes and research we strive to glorify Christ and see the ways in which creation reflects its Creator. We hope that at HBU you experience the transformative effect of education pursued in the light of Christ.
The 2017-2018 Catalog for HBU contains a wealth of information to guide you in your personal journey here. The catalog contains policies and procedures for the various divisions and departments of the university. The answers to many of your questions are found within these pages. Moreover, in these pages you will find descriptions of who we are as a University and what we offer to assist you in becoming the person God wants you to be.
Under the leadership of President Robert Sloan and the Trustees, our university is experiencing rapid growth both in numbers of students and faculty. We continue to renew our commitment to excellence in all areas of Christian higher education. I encourage you to visit the HBU website at HBU.edu/TenPillars to learn more about the Ten Pillars which guide the 12-year vision for our University. HBU's alumni stand with us as testimony to the strong character and quality of our University.
The University's faculty and staff reflect a high level of dedication to meet the intellectual and spiritual needs of our students. As a university founded on the truths of the Christian faith, we strive to nurture the head and the heart. Many of our faculty and staff have spent most of their professional careers working with HBU students. This is an indication of their dedication to students and their enthusiasm for HBU's academic program. Each of us stands ready to assist you in your academic growth and the achievement of your goals.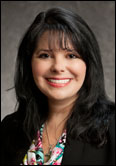 Cynthia Simpson, PhD.
Provost and Vice President for Academic Affairs
Professor of Education
Houston Baptist University
281-649-3232
csimpson@hbu.edu