The Guild Institute in Christian Family Studies Activities
The Guild Institute represents the future for the family…at HBU, in our city and throughout the world.  It will be a place where preaching and research will reinforce strong scholarship on campus and in the community. Through The Guild Institute Houston Baptist University will be truly "salt" and "light" to the world.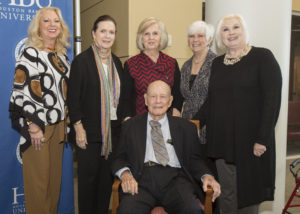 On October 26, 2016, The Guild Institute in Christian Family Studies honored HBU Founding Father Dr. Stewart Morris, who continues to be instrumental in helping the University evolve into the dynamic Christian University we see today. Convocation speakers and longtime friends of the Morris family, Edd & Nina Hendee, shared rich moments about Texas history with students, faculty and friends.  The Hendees then participated in an informative Q&A discussion with the audience. Following Convocation, the celebration continued with a luncheon in McNair Hall welcoming HBU faculty as guest of The Guild, highlighted by a dialogue with Dr. Sloan and the Morris family.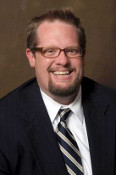 On October 14, 2015, The Institute welcomed Dr. Hunter Baker as guest speaker at HBU's Convocation where he inspired students with his talk on "A Graduation Speech Before Graduation."  Following Convocation, The Guild honored HBU faculty with a luncheon in McNair Hall featuring Dr. Baker and President Robert Sloan in a discussion on the importance of family for human flourishing, the relationship of the family to politics and freedom, and raising children in the church.  Dr. Baker, an academic dean and associate professor of political science at Union University in Jackson, Tn., serves as associate editor for the Journal of Markets and Morality and is a contributing editor for Touchstone: A Journal of Mere Christianity.  Dr. Baker is also a research fellow of the Ethics and Religious Liberty Commission and is the author of three books:  The End of Secularism; Political Thought: A Student's Guide;  and  The System Has a Soul.   Prior to his tenure at Union, Dr. Baker served as director of Strategic Planning and as a member of the Faculty at HBU, where he co-founded The City, the University journal.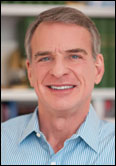 On October 15, 2014, Lee Strobel and Dr. William Lane Craig were featured speakers at HBU's Convocation, followed by a luncheon in McNair hall with HBU faculty as special guests.  The Institute welcomed Lee Strobel as guest speaker for a second year and was pleased to introduced Dr. Craig to the HBU campus.  Professor Strobel, in his second year at HBU, is an award-winning legal editor of The Chicago Tribune and New York Times best-selling author. Dr. Craig, an internationally known philosopher and theologian, is teaching his first class at HBU this fall. He is the author of more than 40 books and 150 journal articles, including his signature book Reasonable Faith. A diologue with President Robert Sloan was an added feature.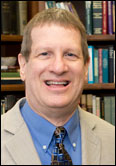 On February 19, 2014, Lee Strobel, one of the evangelical community's most popular apologists and author of many books, including The Case for Christ, was The Institute's guest lecturer at HBU's Convocation. The Guild hosted  a special luncheon honoring HBU faculty where Lee Strobel and President Robert Sloan discussed issues facing the Christian family.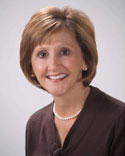 On October 23 and 24, 2012, Trudy Cathy White, was The Institute's guest lecturer at a community event and HBU Convocation.  Mrs. White is the daughter of Truett Catty, founder and CEO of Chick-Fil-A.  Her life goal is to obey God's leadership, nurture family relationships and promote godly character in the next generation.  She and her husband, John, have spent the last 33 years investing in the lives of others with programs such as IMPACT 360 and WinShape Camps designed to encourage young adults to be Christ-centered servant leaders.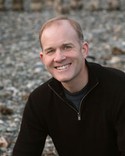 On October 26, 2011, Gary Thomas, an international speaker and best-selling author, whose desire is to bring people closer to Christ and closer to others, delivered The Guild lecture and spoke at HBU Convocation.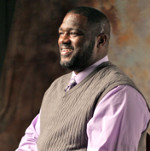 On September 29, 2010, Dr. Voddie Baucham, Pastor of Preaching at Grace Family Baptist Church, Spring, Texas, presented a series of lectures to audiences including Convocation and Freshman Year Seminar, Homeschool networks and community outreach.
On March 29, 2010, the first Guild Lecture in Christian Family studies was presented by Dr. Jennifer Roback Morse, Founder and President of the Ruth Institute.
How can the Christian university restore a culture of marriage?