The Guild Institute in Christian Family Studies
In December 2009, members of The Guild responded to The Ten Pillars, the University's vision, as outlined by President Robert B. Sloan, Jr., with the creation of The Guild Institute in Christian Family Studies.  The Guild Institute serves to strengthen the Christian family through outreach projects involving teaching, research, and publications.  The initial endowment gift of $50,000 was presented at the annual Guild Christmas Luncheon in recognition of the 50th anniversary of the founding of the Houston Baptist College.
Billy Graham delivered the first Religious Emphasis Week address to the students of HBC and the Houston community in October, 1963.  His message focused on the importance of the family and the need for an academic institution that would remain steadfast to the mission of Christian higher education.  Fifty-four years later Houston Baptist University can proudly proclaim more than 19,000 graduates.
Through the Institute, scholars, ministers, students, parents, and other policy making and community leaders will come together to support Christian understanding regarding the traditional family. Whether through a traditional classroom or virtual instruction, interdisciplinary research and educational programs will be developed by Christian scholars to be presented in seminars, training sessions, and lectures to address Christian world view issues related to strengthening the family.
A university is a place where ideas matter.  The Institute will be a place where research and teaching will provide the foundation to help change our culture. Where through popular culture or a lack of correct information and data, family values have been assaulted.
It is the University that can respond to the need to make a difference in the world.
On October 18th, LYNNE JORDAL MARTIN, will speak at Convocation in the Morris Cultural Arts Center on the HBU Campus.
LYNNE JORDAL MARTIN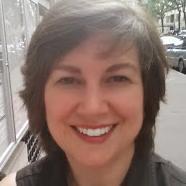 Lynne Jordal Martin is Senior Opinion Editor for Fox News. Passionate about faith, family, news, food, travel and music she has been at Fox News for more than 16 years as both a television and digital producer. A lifelong Episcopalian she is an Education for Ministry mentor and serves on the board of Forward Movement Publications. Prior to joining Fox News she worked for CBS News and Martha Stewart Living television.
A graduate of Wellesley College, she was the recipient of a Rotary International Scholarship and studied Political Science & International Relations at the Free University of Berlin.
She lives with her husband and daughter in Westchester County, New York.