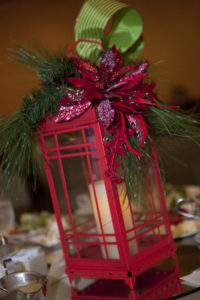 The Guild Christmas Luncheon
The annual Guild Christmas Luncheon is The Guild members' official start to the holiday season. Godly speakers and beautiful music fills the atmosphere with Joy and Worship, honoring our Lord and Savior, Jesus Christ. Members of The Guild and our guests leave ready to celebrate our Savior's birth. It is truly a wonderful event to share with our friends and family of The Guild and HBU.
Mark your calendars on December 7th for The Guild Christmas Luncheon at River Oaks Country Club. Our Chairs are Rhonda Ekhom & Lynn Keisewetter. Our guest speaker will be Mary Jo Sharp.