Faculty and Leadership
Our leadership and instructors are all faculty at Houston Baptist University, and approach life and study as enthusiastic learners, integrated generalists, and committed Christians.
Leadership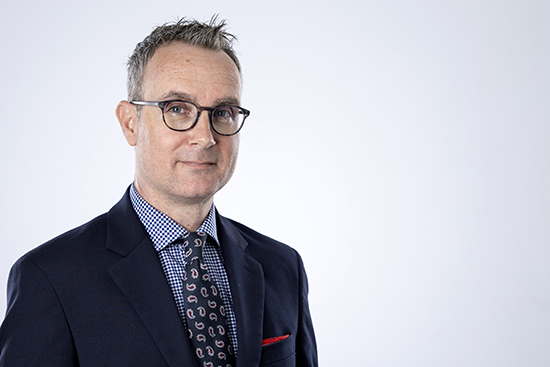 Jodey D. Hinze is the Dean of the School of Humanities, which includes the Department of English and Modern Language,  Department of History and Great Texts, Department of Law and Society, Academy, Honors College, and the Master of Liberal Arts program at HBU. His experience, both teaching and practicing law, gives him a clear vision for the importance of words, and makes him a passionate advocate for the liberal arts. Dean Hinze holds a Doctor of Jurisprudence, cum laude, and a Master of Arts in Philosophical Theology, summa cum laude. He was the Chief Notes and Comments Editor for the Houston Business and Tax Law Journal  during law school and now practices in the area of business formations and acquisitions and civil appellate litigation. He is interested in corporate criminal liability, legal hermeneutics, meta-ethics, and applied ethics. He is a Sam Walton Fellow and serves on the Bio-ethics Committee at Memorial Herman Southwest. He was named the Advisor of the Year for 2010-2011 and was nominated for the Opal Goolsby Outstanding Teaching Award in 2009-2010, 2010-2011, winning in 2011-2012. He enjoys shooting, backpacking, rock climbing, music, reading and writing. He is married to Patti, and they have three children. He loves dogs and students. He wears bow ties. Often.
---
Faculty and Staff
Joshua Farris is an Assistant Professor of Theology and teaches Great Books II and Great Books III in the Academy.  He is also the Director of The Academy. He holds a PhD in Theology and Religious Studies from the University of Bristol and was a postdoctoral fellow at the University of London, Heythrop College.  He received his MA from Missouri Baptist University and and MDiv in Theology from Southern Baptist Theological Seminary.  He has published many articles in top-tier journalsand co-authored several books in theology, philosophy, and inter-disciplinary studies.  While at HBU, Dr. Farris has headed up Trinity School of Theology (trinityschooltheology.net), which has partnered with HBU.   He has been awarded funding by the Read-Tuckwell Foundation to conduct research on issues related to the topic of immortality.   Dr. Farris regularly participates in the School of Christian Thought events including colloquia.
Tyler Dalton McNabb is an Associate Professor of Philosophy at Houston Baptist University. In addition to teaching with the Academy, Dr. McNabb teaches philosophy and apologetics courses both on the undergraduate and graduate level. Dr. McNabb has also published numerous peer-reviewed articles in top-tier journals. Specifically, Dr. McNabb is known for his work in religious epistemology. When he is not teaching or publishing, Dr. McNabb enjoys sharing his faith and watching a good T.V. show.
Melissa Klotz is the art instructor for The Academy and also Adjunct Art Professor at Houston Baptist University. She received her Master of Fine Arts degree with a major in painting and minors in drawing and printmaking from The School of Fine Arts at HBU. She has taught drawing at the junior college level. At HBU, Melissa currently teaches undergraduate art courses in Art Appreciation and Color Theory. She feels extremely honored to also teach Art Methods and Materials for The Academy program and to instruct students in the techniques of drawing, ink, watercolor, oil painting, and printmaking. Believing in the value of demonstration, Melissa demonstrates essential techniques to her students to reveal the different ways drawings and paintings are constructed. Through guided instruction, she encourages the unique creativity of each student. Melissa has had the honor of having a total of six artworks selected for "Rockport Center for the Arts' Rising Eyes of Texas" juried art exhibitions for the three consecutive years of 2011, 2012, and 2013. Melissa's paintings have also been included in exhibitions in galleries in Texas. Melissa's artwork primarily consists of forest subjects with an imaginative blending of both representation and abstraction mainly rendered through the medium of oil paint. She is an enthusiastically ardent painter and enjoys painting outdoors as a plein air artist.
Kristen Burnette is an Adjunct Professor of English in the Humanities at HBU, and the director of the HBU Academy Players (the Academy theater program). She completed her undergraduate studies as an English major at Biola University in Los Angeles, California, studying in the Torrey Honors Institute (a well-known Great Books program) and is well-trained in the art of Socratic discussion in Christian classical settings. She received her Masters degree in Liberal Arts here at Houston Baptist University, writing her masters thesis on the nuances between Christian mysticism and Freudian psychology. While working on her Masters degree, she spent two years as a Teaching Assistant in the Academy at HBU, helping students learn to write papers and make good arguments, as well as leading Socratic discussions on the Great Books. Her specialties include art (music) and literature, writing, Socratic discussion, and Christian mysticism. Being a musician herself, she recently released a musical debut based on the Psalms of the Bible. She recently gave two formal lectures, one on Reading and Writing techniques and one on The Art of Discussion and its relation to arguments for objectivity based on Lewis' Abolition of Man.
---
Lecturers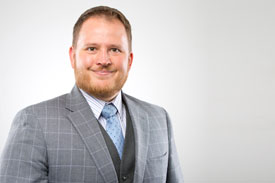 David J. Davis is the Director of the Master of Liberal Arts and Assistant Professor in History at Houston Baptist University. At HBU, he teaches on a variety of topics including medieval and early modern European history, the history of Britain, and the history of technology and science, where he was awarded the Opal Goolsby Outstanding Teaching Award in 2012-2013. He holds a Ph.D. in History from the University of Exeter, where he was awarded the Overseas Research Student Award and served as a researcher for the British Book Trade Index. He researches the English Reformation and the early printing trade in Europe. Recently, he published his first book Seeing Faith, Printing Pictures: Religious Identity during the English Reformation (Brill, 2013). Also, his essays and reviews appear in Books & Culture, The American Conservative, The New Criterion, and The Imaginative Conservative. His other interests include hiking, cycling, swimming, soccer, writing rather poor poetry, defending the inherent virtues of coffee, explaining why Erasmus's Praise of Folly may be the best book ever written, and celebrating most things Texan or Welsh.