HBU Cheer
The mission of HBU Cheer is to unify students, players, alumni, and others in support of Houston Baptist University and its athletic teams.  As athletes, we motivate and entertain the crowd; we promote school spirit; and we represent the University at campus and community events. The HBU coed cheer squad has an exceptional standard and we need exceptional individuals to continue the tradition.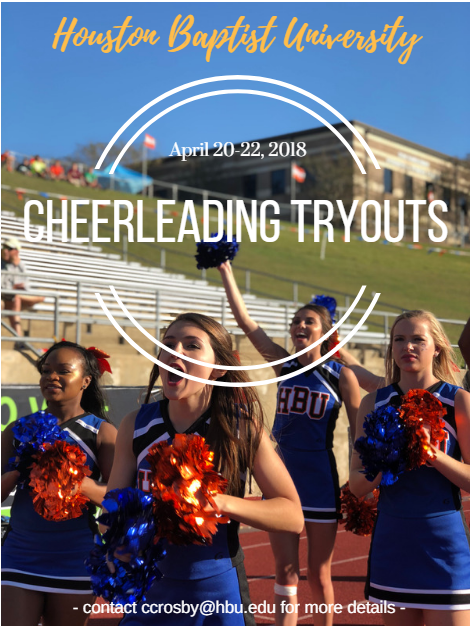 What We Do

Cheer for our Football and Men's and Women's Basketball games
Perform at half-time shows and other various performance opportunities
Support men's and women's soccer, baseball, & softball, and volleyball
Travel to selected away games
Support the university through appearances and other performances.