School of Humanities
Our Mission is to develop intellectual, moral, and aesthetic growth in our students.

Why the Humanities?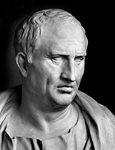 The School of Humanities at HBU offers you a wide range of courses and areas of study. Our courses comprise the majority of the University's core requirements. Every student at HBU will take Humanities classes regardless of major or career objective. These courses are fundamental to your college experience and will challenge you intellectually, change the way you look at the world, and prepare you for a career in a variety of fields.
When you take Humanities classes, you'll be exposed to some of the greatest thinkers and writers of Western Civilization. These classes are designed to get you thinking about how we live our lives, the ethical and moral dilemmas we face, and the importance of good decision-making. Because our courses focus on these skills, Humanities majors make great employees because they are thinkers, communicators, and decision-makers.
For instance, the study of History allows you to examine why some leaders and nations succeed while others fail. The study of Government and Law confront you with fundamental questions about freedom, equality, and order. The English and Great Texts majors invite you to consider the human experience through stories and poetry, tragedies and comedies. The study of Communications and Sociology allows you to understand fundamental human dynamics, such as the way people communicate and interact. And becoming bilingual in a second language like Spanish will open up a multitude of opportunities and advantages for you.
Our Humanities programs impart lasting lessons for what it means to be both an educated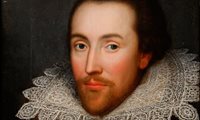 and successful person. Your critical-thinking skills will be sharpened. Your ability to write and speak effectively will be enhanced. You'll learn how to articulate complex theories and ideas, debate them in class, and discuss them with classmates. You'll also learn how to confront, analyze, and resolve difficult ethical, moral, and social dilemmas. In short, a major in the Humanities will teach you to be a thinker, problem-solver, and leader.  These are just the sort of skills that are valued by employers in a variety of fields.
Our faculty are enthusiastic experts in their various disciplines. They would love to speak with you about your interests in a particular major and your career goals. You'll find them easy to talk with and always eager to help. If you want to learn more about their personal interests, many of them are blogging together at Reflection and Choice.
If you want an educational experience rooted in big ideas, great books, and engaging conversations that will prepare you for a variety of careers, check out our list of majors below and join us in the School of Humanities.
The School of Humanities offers many opportunities to expand the learning experience of our students and prepare them for their professional careers.
All of the following are available to our students:
Student Organizations:
Alpha Mu Gamma (Foreign Language)
Hispanic Student Organization
Phi Alpha Delta (Pre-Law Society)
Phi Alpha Theta (Honor Society in History)
Sigma Tau Delta (Honor Society in English)
Vietnamese Student Association (VSA)
Department of English and Modern Languages

The Department of English and Modern Languages at HBU is designed to develop the student's knowledge and understanding of language, literature, culture and ability to communicate effectively in a global community and economy.  A specialized ability to read, speak and write critically in English or in a language other than one's own is not only a valuable asset sought after by employers but it is an enriching and exciting experience as well. If you are interested in teaching, coursework in languages in conjunction with courses in education can fulfill the requirements for teacher certification. Through a variety of programs and courses, our goal is to provide a substantive language education that prepares you for careers in academia, teaching, social work, publishing, medicine, business, translation, research, linguistics, law and literary studies. Learn More.

Department of History and Great Texts

In the Department of History and Great Texts, whether you are part of our History or Great Texts program, you'll explore some of the most wonderful written material produced by Western Civilization, learn about the key events and forces of history, and develop a better understanding of the world we live in.

Developing these essential skills and world views while you are enrolled at HBU will prepare you to transition smoothly into a variety of career options in education, law, government agencies, Foreign Service, journalism, communications, museums, archival work, library science, academia, or the corporate world. Learn more.

Department of Law and Society

The Department of Law and Society offers a variety of programs that will prepare you for careers in law, public service, social work, law enforcement, public policy, and business.  Our goal is to provide you with an education that draws on Great Texts and big ideas while providing you with the job skills that will enhance your resume no matter what field you choose to pursue. Learn more.