Department of Music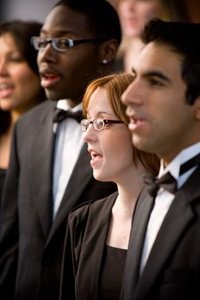 Welcome to the HBU Department of Music web page. If you are thinking about a career in music it is never too early to start thinking about where you would like to be making music – as a college student.  Choosing our school could be the most important career move you make. Here are just a few reasons to get you thinking:
The size is right – large enough to offer you a variety of performing opportunities and small enough for personal attention.
The place is right – Houston, Texas is a place to hear and play every kind of music in the fourth largest city in the country.
The mix is right – a balance between theoretical and professional music training accompanied by a classical liberal arts education from a nationally respected university.
We stand ready to help you make a good decision and join us.
Related Student Organizations
We offer many opportunities to expand the learning experience of our students and prepare them for their professional careers.
All of the following are available to our students:
Faculty Listing
Department of Music