Mini-GO3 [Registration Event]
August 8 @ 8:30 am

-

4:00 pm

"GO" (Get Oriented)
"GO" is HBU's official free mandatory orientation for new incoming freshmen and transfer students. Deposited students will have the opportunity to attend a variety of sessions to help them transition into HBU, as well as be advised and register for classes. At the end of the day attendees will leave with their fall schedule in hand!
Campus Guide
Houston Baptist University
7502 Fondren Rd, Houston, TX 77074
Morris Cultural Arts Center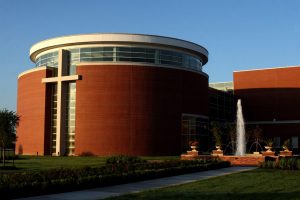 The Morris Cultural Arts Center houses the Dunham Theater, Belin Chapel, Dunham Bible Museum, Museum of Architecture and Decorative Arts, and the Museum of Southern History.