The Leadership Team
of the The McNair Center For Entrepreneurship and Free Enterprise
at Houston Baptist University
---
Founding Director, McNair Center for Entrepreneurship and Free Enterprise
Michael W. Player, M.S.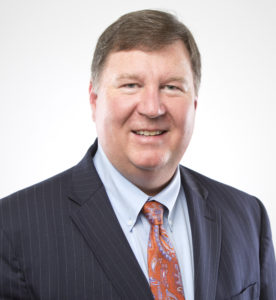 Michael W. Player serves as the founding program director of the McNair Center for Entrepreneurship and Free Enterprise at Houston Baptist University. Player has helped launch many companies and started several of his own businesses. He states, "We are grateful for the support of the McNair Foundation in preparing the next generation of entrepreneurs. We're here to put people to work through free enterprise and to give back to God for His many blessings."
Michael is a Certified Entrepreneur Program Director from the esteemed Ewing Marion Kauffman Foundation; FastTrac® NewVenture™ and FastTrack® GrowthVenture™ Programs.  Mr. Player fully designed, orchestrated and obtained the start-up funding needed to launch and market the Center of Entrepreneurial Leadership at MidAmerica Nazarene University in January 2012 where he served as their Assistant Director over the Center.  He has also taught at the University of Missouri at Kansas City, at their acclaimed Henry W. Bloch School of Management, Regnier Institute for Global Entrepreneurship and Innovation.  Mr. Player owned and operated a prominent Advertising Agency/Digital Marketing & Public Relations Firm, MVP Marketing, LLC. for over 25 years.  He recently sold his Kansas City based advertising agency and joined Houston Baptist University bringing an innovative and exciting insight for entrepreneurship.  Player earned his BBA in marketing at the University of North Texas and a Master of Science, Human Relations and Business at Abilene Christian University.
Panelist at The Presidents' Forum of Houston on Oct. 17, 2017

---
Founding Academic Director, McNair Center for Entrepreneurship and Free Enterprise
Jeffrey Daniel Frey, MCS, MBA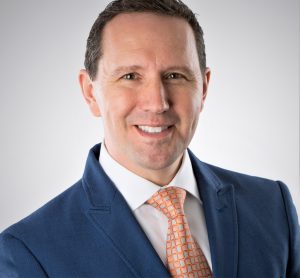 Jeff Frey serves as the founding academic director of the McNair Center for Entrepreneurship and Free Enterprise at Houston Baptist University, as well as assistant professor of Entrepreneurship for the HBU Archie W. Dunham College of Business.
Frey's background includes leadership roles in innovation, application development, emerging technology and digital user experience for organizations including McDermott International, Rice University, and MD Anderson Cancer Center. Known for both his conceptual considerations and his pragmatic applications, he is as comfortable conducting research as he is implementing business solutions. His work has driven new ventures in sectors including healthcare, finance, nonprofit, education, energy, and science. As an entrepreneur in his own right, Frey has launched successful companies and is currently involved in the health startup, Wellevations. He shares his expertise as a consultant through FurtherFaster, and as a mentor, coach and judge in numerous pitch and business plan competitions. He's served as a presenter and keynote speaker at academic and professional conferences as well.
Frey earned undergraduate and graduate degrees in Computer Science from Kent State University before completing a Master of Business Administration from Rice University. He is completing a Doctor of Philosophy from Case Western Reserve University.
At HBU, Frey focuses upon developing creative, inventive and bold leaders who will problem-solve from an entrepreneurial perspective. He values equipping students with the skills they need for effective business creation and development within a free-market system while embracing the importance of a strong ethical foundation.
Frey said, "This role with HBU is the culmination of many of my driving principles: innovation, entrepreneurship, research, faith and assisting others. The HBU mission and the McNair Center vision have combined to create a very unique and experiential entrepreneurship program that I am excited to lead."
A husband to Stephanie and father of two boys, Wesley and Colton, Frey serves as a worship leader in his church and is a running coach and triathlete.
---
Entrepreneurs in Residence
John Howell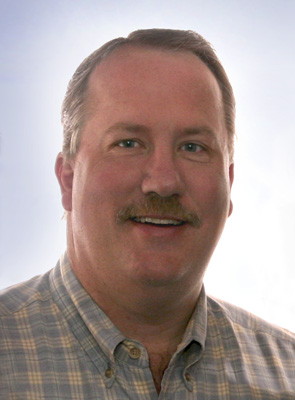 John is President of Tekmanna, a green biotechnology firm focused on growing the purest algae possible for nutritional purposes here in the USA. Previously, he was Founder and President of Light Process Company, a $12 million manufacturing firm named to Houston Business Journal 100 Fastest Growing Private Firms three years in a row. Along with consulting for start up companies, John has founded other businesses including retail aquatic nurseries in two Texas cities. He teaches college courses in Entrepreneurship, Innovation, New Business Development, International Business, and General Management at Houston Baptist University.
Darren Shearer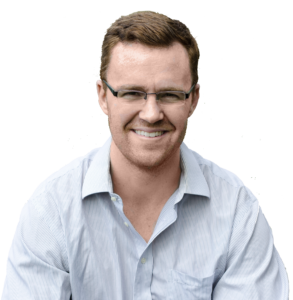 Darren is the founder and CEO of Airlift Marketing and High Bridge Books, which offers professional book publishing and author consulting services for inspiring thought leaders. He is the author of three books, including Marketing Like Jesus: 25 Strategies to Change the World and The Marketplace Christian: A Practical Guide to Using Your Spiritual Gifts in Business.
Darren is also the podcast host and lead blogger for Theology of Business, a training organization that helps marketplace leaders to partner with God in business to transform the marketplace and make an impact for eternity. The Theology of Business Podcast has been downloaded in more than 110 countries.
A former Captain in the United States Air Force, Darren earned the United States Air Force Commendation Medal for his meritorious service in Kuwait during Operation Iraqi Freedom. He holds a M.A. in Practical Theology from Regent University (Virginia Beach, VA) and an Advanced Graduate Certificate in Management from Pace University's Lubin School of Business (New York, NY). Darren and his wife, Marie, reside in Houston, Texas and have two young boys, Solomon and Armand.