Alumni Awards
The HBU Alumni Board of Directors, in conjunction with the University,  work together to nominate and select alumni, students, staff and faculty for the annual alumni awards: the Distinguished Alumnus Award, the Meritorious Service Alumnus Award, the Hallmark Award and the Emma Key Faithful Servant Award.  The award recipients are honored at the Spirit of HBU Dinner: Alumni Awards Dinner and Walk of Honor Induction.
The 2016 Spirit of HBU Dinner was hosted in the Morris Cultural Arts Center – McNair Hall on Saturday, September 24, 2016.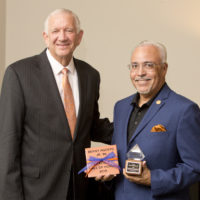 This award is to be given to alumni who have made a distinctive contribution in their profession. They must have consistently exemplified the standards upon which the University is founded. In no way is the award to be given on the basis of financial contribution to the University.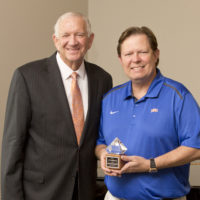 This award will be presented to alumni who have made significant, sustained contributions of time, energy and creativity toward the advancement of the University. They must show continuing interest and exemplify standards upon which Houston Baptist University is founded.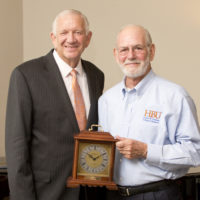 This award is presented to members of the HBU faculty or staff who have shown significant support of the Alumni Association. Recipients are designated "Honorary Alumnus."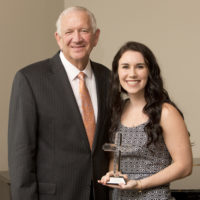 The Emma Key Faithful Servant Award honors a student that exemplifies the bold, outspoken, selfless, Christ-like character of the late Emma Key, daughter of HBU Alumni Steven and Sherry Key.