HBU Piper Professors
The Piper Professor Award, given by the Minnie Stevens Piper Professor Award Foundation, recognizes outstanding achievement in teaching in colleges and universities throughout Texas. Established in 1958, the foundation gives 10 awards annually to teachers who are devoted to their professions and have made a special impact on their students and their community. Each year the five colleges and schools at HBU select their Piper Professor Nominee. These individuals represent the very best in teaching and professional development in each college. A single nominee is selected each fall to represent HBU as our university nominee to the Minnie Stevens Piper Foundation.
Past recipients from HBU include Dr. Calvin Huckabay, professor in English, 1970; Dr. Joyce Fan, professor in chemistry, 1972; Dr. Marilyn Sibley, professor of history, 1976; Dr. Marion Webb, associate professor in Spanish, 1982; Dr. Doris Warren, professor in chemistry, 1991; and Dr. Linda Brupbacher, professor in education, 2008.
---
HBU 2017-18 Minnie Stevens Piper Professor Nominees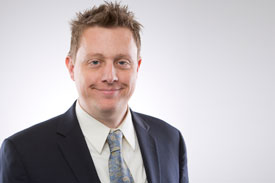 Dr. Joshua Farris
Assistant Professor of Theology
2017-18 School of Humanities Piper Professor Nominee
Dr. Farris's teaching exposes students to the great texts and ideas of the western world through the lens of the Christian church. By equipping students with a basic facility with the great texts, thinkers, and ideas of the western world, Dr. Farris ably leads students to see and know the God of the Christian Bible. As the Director of the Academy and an instructor in the Honors College, Dr. Farris organizes and facilitates learning that prepares high school students for college level writing, thinking, and engagement. In addition to his academic contributions to theology, philosophy, and ethics, Dr. Farris organizes public discussions and 5-6 public lectures a year, which promotes classical learning with an emphasis on Christian thinking.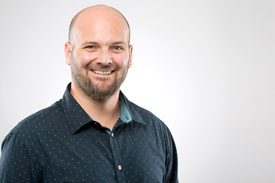 Jesse GrothOlson
Assistant Professor of Cinema and New Media Arts
2017-18 School of Fine Arts Piper Professor Nominee
Professor GrothOlson teaches primarily in the areas of production for film, TV, and theatre, including acting, production, and production design.
With more than a decade of professional work as an actor and producer for the stage and screen, Mr. GrothOlson brings extensive real world experience to the classroom. His career has taken him from improv and Kabuki in Chicago to feature-length musical comedies. Jesse GrothOlson has an MFA in Performance from Roosevelt University in Chicago and has taught acting and directing at multiple universities, as well as private coaching for actors in Hollywood. He is also well-versed in technical production for film and theater, serving as a director, production designer, stage manager, sound designer, construction coordinator, or lighting designer for more than 50 plays, musicals, films, television shows, commercials, and music videos.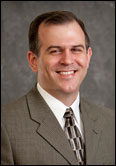 Dr. Steven Jones
Associate Professor of Classics
2017-18 School of Christian Thought Piper Professor Nominee
2017-18 University Piper Professor Nominee
Dr. Jones's teaching focuses on exposing students to the classical world and equipping them with the ability to read languages for themselves so that they can have first-hand access to the foundational texts of Western Civilization. His research focuses on the literature and archaeology of Rome's Augustan Age. His other areas of interest include the classical context of early Christianity, the philosophical and religious functions of Classical Mythology, and the classical roots of medical language. He has previously taught at Baylor University, The University of Texas at Austin, and Trinity University.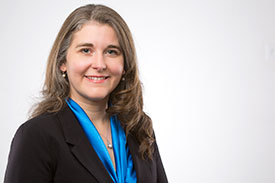 Dr. Elizabeth "Polly" Trevino
Assistant Professor of Education
2017-18 College of Education and Behavioral Science Piper Professor Nominee
In Dr. Trevino's courses on second language teaching and sheltered (ESL) content instruction, educators learn how to meet the cognitive, linguistic, and affective needs of English language learners and how to infuse language instruction throughout the curriculum.  Dr. Trevino also teaches a course in educational research, which helps teachers and administrators understand and apply educational research in their instructional settings. Dr. Trevino's research interests include second language acquisition, literacy development, preparing teachers to instruct English language learners, and online teaching and learning.  She has presented research and professional development at state, national, and international conferences.  She is a member of the Texas and National Associations for Bilingual Education, American Educational Research Association, and the International Reading Association.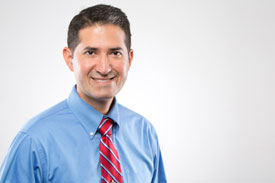 Dr. Saul Trevino
Associate Professor of Chemistry
2017-18 College of Science and Mathematics Piper Professor Nominee
Dr. Trevino has a passion for helping undergraduates develop independent, life-long learning skills that will prepare them for success in their post-undergraduate endeavors. In his courses, students develop their understanding and appreciation for chemistry and for the great minds of the past who have made important chemical discoveries. His area of specialization is protein chemistry. He teaches courses in Introductory Chemistry, General Chemistry, Biochemistry, and Bioanalytical Methods.
HBU Piper Professor Past Nominees