HBU Piper Professors
The Piper Professor Award, given by the Minnie Stevens Piper Professor Award Foundation, recognizes outstanding achievement in teaching in colleges and universities throughout Texas. Established in 1958, the foundation gives 10 awards annually to teachers who are devoted to their professions and have made a special impact on their students and their community. Each year the five colleges and schools at HBU select their Piper Professor Nominee. These individuals represent the very best in teaching and professional development in each college. A single nominee is selected each fall to represent HBU as our university nominee to the Minnie Stevens Piper Foundation.
Past recipients from HBU include Dr. Calvin Huckabay, professor in English, 1970; Dr. Joyce Fan, professor in chemistry, 1972; Dr. Marilyn Sibley, professor of history, 1976; Dr. Marion Webb, associate professor in Spanish, 1982; Dr. Doris Warren, professor in chemistry, 1991; and Dr. Linda Brupbacher, professor in education, 2008.
2016-17 Piper Professor Nominees
Houston Baptist University has chosen from among its faculty members Dr. Rhonda Furr as the University Piper Professor Nominee. Dr. Furr will represent HBU to the Minnie Stevens Piper Foundation for consideration as a Texas Piper Professor award recipient. Three outstanding faculty members were nominated from their schools and colleges: Dr. Taiya Fabre, Dr. Dianne Reed, and Dr. Rhonda Furr.

Dr. Furr is a professor of Music in the School of Fine Arts. She teaches all of the courses in musicology and organ. She has also taught courses in Church Music and led cultural arts tours in Europe. She was the university consultant for the Smith Organ in Belin Chapel, which made her responsible for the oversight of a $1.5 million gift. She worked closely with Letourneau's Artist Director, Andrew Forrest, and external consultant John Gearhart to design the Smith Organ for wide-ranging use in performance, worship, and instruction. Dr. Furr recently served as the Convention Coordinator for the 2016 American Guild of Organist's National Convention attended by more than 1,200 organists, music ministers, and organ enthusiasts from around the globe.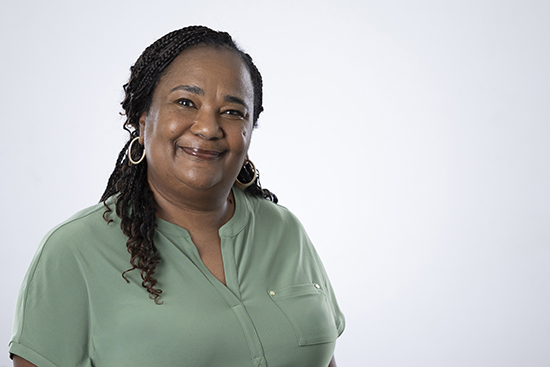 Dr. Taiya Fabre is a professor of Chemistry in the College of Science and Math. She enjoys introducing undergraduates to the field of chemistry and strives to give them the tools that will help them succeed in the future. Her area of specialization is the field of organic chemistry. Dr. Fabre has mentored undergraduate students by performing research supported by the Robert A. Welch Foundation Departmental Grant.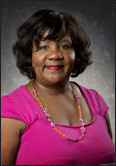 Dr. Dianne Reed is a professor of Education in the College of Education and Behavioral Science. She has invested her energies in creating educational leadership programs designed to assist school districts in the development, enhancement, and expansion of innovative programs to recruit, train, and mentor principals and assistant principals. She has helped launch the university's first doctoral program in educational leadership and currently serves as its director.
HBU strives to select faculty members who best represent the values and practices of exceptional teaching, mentoring, and scholarship. We celebrate these role models and look to them as we aspire to become a great university. Previous state winners have been Dr. Linda Brupbacher, professor of Education and Dr. Doris Warren, professor of Chemistry and dean of the College of Science and Mathematics.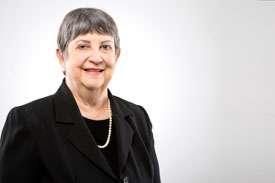 Dr. Doris Warren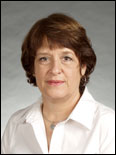 HBU Piper Professot Past Nominees
HBU Campus Piper Nominees for 2015-2016:

College of Education and Behavioral Sciences
Dr. Kaye Busiek, EdD


Assistant Professor of Education
Program Coordinator, All Levels Education and Secondary Education


College of Science and Mathematics
Dr. Evelyn Potter

Chair, Department of Mathematics and Physics
Program Coordinator, Mathematics, Physics, Pre-Engineering, Mathematical Studies
Associate Professor of Mathematics

School of Fine Arts
Dr. Matthew Boyleston

Program Coordinator, Writing
Associate Professor of English and Writing

HBU campus Piper Professor Nominees for 2014-15:

The School of Fine Arts
Michael R. Collins, MFA

Associate Professor of Art
Chair, Department of Visual Arts;
Artist-in-Residence;
Director, Master of Fine Arts.

This is Professor Collins third time to be honored as a Piper Professor Nominee.

The College of Education and Behavioral Sciences
Cynthia Simpson, PhD

Professor of Education
Dean, College of Education and Behavioral Sciences

This is Dr. Simpson's second time to be honored as a Piper Professor Nominee.

She has been selected as the 2014-15 University Piper Professor Nominee and will be HBU's candidate to the Minnie Stevens Piper Foundation.

The College of Science and Mathematics
Hannah Wingate,PhD

Assistant Professor of Biology

HBU Campus Piper Professor Nominees for 2013-14:

The College of Science and Mathematics
Gardo Blado, PhD

Center for Law and Liberty
School of Humanities

Director, Center for Law & Liberty
Program Coordinator, Government
Professor of Government

Dr. Richard J. Martinez:

Chair of Management, Marketing, and Business Associate,
Professor in Management, The School of Business

The College of Education and Behavioral Sciences
Cynthia Simpson, PhD

Professor of Education
Dean, College of Education and Behavioral Sciences

Jeffrey Wilkinson, PhD

Program Coordinator, JMC
Professor in Journalism and Mass Communications,The School of Fine Arts